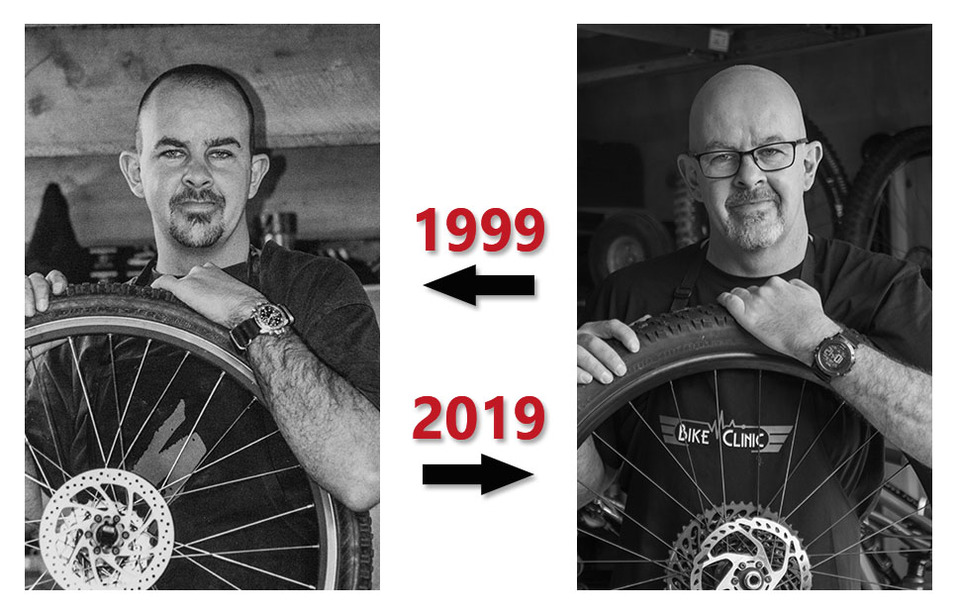 Then and Now
back then...
Jason has been an avid bicycle mechanic for the majority of his adult life. In his early days he worked in various bike shops and at a couple of the wholesalers. He then achieved his ultimate job as a paramedic.

However, bikes have never left his life and his two boys and wife are also keen to hit the trails whenever possible. Being a bike mechanic took a bit of a backseat while his family was growing to ensuring their bike fleet is running smooth and sweet.
but now ...
Word got out amongst the local cycling community that Jason not only fixes bodies, but bicycles!! And so, Bike Clinic was born.
Jason now offers his diligent bicycle mechanic skills to the wider cycling community from his home-based workshop. The services are fully customisable to anyone who has a bike and Jason will ensure your trusty steed is running sweet and to its best.
No problem is too small or too big.

Jason offers a service with a smile and is ALWAYS keen to talk "bike bling" over a coffee!!!